Sandalwood & Orange Natural Deodorant
*inclusive of all taxes
Disclaimer: This Solid Deodorant involves the use of your hands for application. Due to our stand against use of plastics, we have not opted to package it in plastic roll-on packages. We recommend you apply it first thing after your morning shower.

Experience this gorgeous blend of sandalwood & orange in our exceptionally-potent natural deodorant. Carefully selected for their powerful properties, these ingredients work harmoniously to provide you with a full-strength solution that keeps you feeling fresh throughout the day.

Our velvety smooth base not only indulges your senses but also nourishes and shields your skin, ensuring it remains healthy and protected. By harnessing the strength of pure, plant-based components, our deodorant effectively targets the root cause of body odour – bacteria – leaving you confidently odour-free.
Toxin-Free Confidence: Our natural deodorant is free from harmful ingredients like aluminium & parabens. You can feel confident knowing that you're taking a more natural approach to odour control.
Nourished Under-arms: We've used nourishing plant-based ingredients to soothe and care for your underarms. Say goodbye to dryness, post-wax & post-shave stress!
Gentle Formulation: Our formula is designed to be gentle on your skin sans the irritation often caused by conventional deodorants.
Effective Odour Protection: We've harnessed the power of natural ingredients like rose clay and essential oils to neutralize odour and keep you feeling fresh all day long.
Aluminium-free: Our targeted odour control formula tackles bacteria without disrupting your body's natural processes. No, thank you, Aluminium.
With a warm, woody aroma & therapeutic benefits, Sandalwood essential oil possesses antimicrobial properties, which inhibits the growth of odour-causing bacteria.
It has an uplifting and refreshing that helps to mask body odour naturally.
With excellent absorbent properties, it absorbs excess moisture, impurities, and bacteria from the underarm area, keeping the underarms feeling drier throughout the day.
View all ingredients
Free shipping for purchases over Rs. 500

Real people on our customer care help-desk

Plastic-free, non-toxic packaging

Pan-India shipping with real-time tracking code

COD available for specific pincodes

Toxin-Free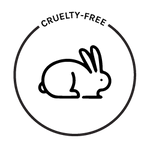 Cruelty-Free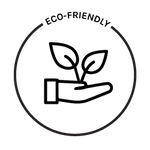 Eco-Friendly
Freshly Made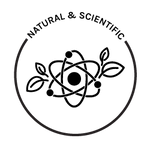 Natural & Scientific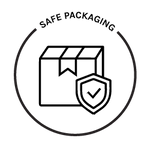 Safe Packaging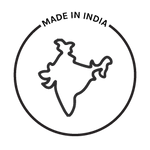 Made In India
Fragrance is good but difficult to use
I ordered this deodorant for the first time. I like the fragrance. It's mild and soothing, it also lasts long. But it's very difficult to apply. I need to pick the paste with fingers and apply it and then wash my hand after applying. Please provide a roller type or a stick type that's easy to apply the deo cream.