100% Organic Virgin Coconut Oil (200ml)
*inclusive of all taxes
Our Certified Organic Virgin Coconut Oil is a versatile product with over 15+ uses in your everyday life. It can be used for everything from cooking, baking, baby-care, hair-care, moisturising, minor burns, chafing, minor insect bites, rashes to post-sun exposure care. Its absolute purity, due to its cold-pressed and organic nature, makes it a toxin-free choice for everyday living.

Certified as per India & US Organic Standards

Free & Fast Delivery Across India (2-5 Working Days)

30 Days Moneyback Guarantee

Pay by Credit/Debit Card/Netbanking/UPI/Wallet/COD
Our Organic Virgin Coconut Oil has 15+ uses, some of which are:
All-rounder baby-care oil, low-flame cooking oil, use in baking instead of butter, use as a dressing in salads, use as a healthy fat in smoothies, toxin-free moisturiser, toxin-free baby-care, pre-shampoo hair conditioner, topical oil for minor burns, relief from minor insect bites/mosquito bites, post-sun exposure care and relief from chafing
For Baby-care, it's a great massage oil that will lead to softer, brighter skin and better muscle function. It can be used as a leave-in oil for better absorption
1 tbsp of Organic Virgin Coconut Oil on an empty stomach can lead to better gut health, better metabolism, and better digestive power. It can also help with weight-loss by making you full for longer
It can help improve hydration in skin, leaving it soft and supple, if used every night before bed as a moisturiser. Use it immediately after a hot shower on slightly damp skin for best results
It can improve hair texture and reduce frizz, if used twice a week before shampooing. Leave in for two hours for best results
100% Organic Virgin Coconut Oil
Blessed with wholesome benefits for your face, hair, body, and your meals. This elixir of nature is the heart of almost all our coco-nutty products and is made by cold-pressing the liquid from the coconut meat and later extracting the oil from it.
It is naturally packed with powerful antioxidants, healthy fatty acids, essential nutrients, and vitamins that aid in healing and soothing through its anti-aging and anti-inflammatory properties.
It also has an earthy smell that adds to its charm.
Free shipping for purchases over Rs. 500

Real people on our customer care help-desk

Plastic-free, non-toxic packaging

Pan-India shipping with real-time tracking code

COD available for specific pincodes

Toxin-Free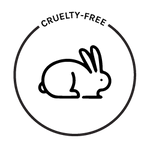 Cruelty-Free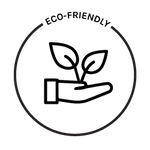 Eco-Friendly
Freshly Made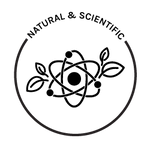 Natural & Scientific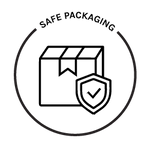 Safe Packaging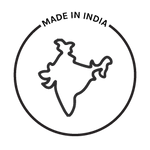 Made In India
Review
The Virgin coconut oil is an excellent product.
This is my second bottle.
100% Organic Virgin Coconut Oil (200ml)
Container issues
It's difficult to use oil which is completely filled in the glass jar
100% Organic Virgin Coconut Oil (200ml)
100% Organic Virgin Coconut Oil (200ml)